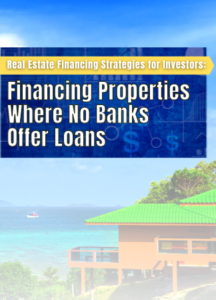 We often say, "live where you want to live, invest where the numbers make sense …"
While every investor's situation and personal investment philosophy is different, many find that owning resort property in a place like Belize is an attractive option.
There's just one BIG limiting factor … There's no financing available in the country.
But that doesn't mean you have to shell out 500k in cash for your own slice of paradise …
In this video, strategic mortgage professional Stephanie Riley teams up with Financial Strategist, Russell Gray and David Kafka, a top real estate broker in Belize to provide an in-depth explanation of some simple strategies you can use to not only acquire resort property in a place with no financing … but do it at NO COST to you!
In this special presentation, you'll discover:
Simply fill out the form below for immediate access …
Sign-up for the
Equity Insights™ Newsletter
Get financial Insights, Strategies & Tips to Secure & Grow Your Portfolio.